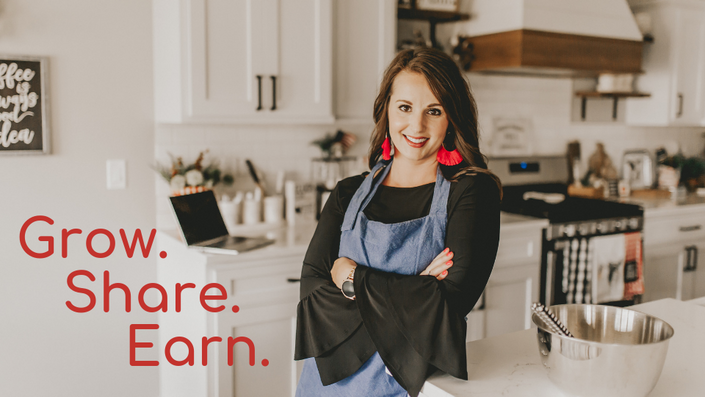 Grow a Blog, Share Your Passion and Earn Money Doing It
How to Start a Profitable Blog in 6 Weeks or Less
Do you love sharing your passion?
Do you wish that you could just get paid to do you what you love?
What if I told you... that you could?
...That it's possible to turn your passion for cooking or baking, or sharing your favorite deals into a full-time, work-from-home, profitable business?
And that you could make anywhere from $36,000- $120,000 a year… just from starting a blog?
You'd probably say… "Yeah, right!"
And I don't blame you! Just a few years ago, I would have said the same thing!
And I want to show you exactly how to do the same thing! With all the shortcuts, and none of the headaches that I went through.
But I know what you're thinking…
...How do I even start?
How would I even begin the process of creating a blog, and then actually making MONEY from it?
The truth is - there's a lot of advice out there on "how to start a blog."
(Don't believe me? Just do a quick Google search!)
There's no shortage of info from this blogger or that self-proclaimed expert on how to start a blog.
But where a lot of the information falls off is around how to turn that blog into a profitable, money-making, online passion project..
...And this is the really important part, right?!
Because yes, maybe you've always wanted to start a blog, or learn how to make money online.
Regardless of your reasoning, here's the thing: you deserve to be compensated for that time and energy that you put into your new blog. You have knowledge to share - knowledge that people will happily pay for!
… You just have to know how to position and promote your blog in a way that allows you to make money.
So how do you do it? How do you start to make money on the side without quitting your day job?
The best way to do this - is to follow the roadmap of someone who's already done what it is that YOU want to do.
And here's what else: right now is the best possible time for new entrepreneurs to join the online blogging community.
According to a recent live webinar by self-help expert Tony Robbins, the self-education industry is in the midst of a massive boom. People are seeking out information online more than ever, and they are hungry (literally) for blog content. By 2025, the self-education industry is projected to hit $1 billion a day.
Even if you follow a bunch of blogs already, and you think there's no way you can create something unique and different that people would pay for - I say with the most respect and kindness, that's where you're wrong!
The thing is: you have a unique message, a unique passion, and a unique take that only YOU can share with the world.
And I want to help you do it.
By delivering to you a step-by-step guide to help you build a blog, and start earning money from it in 8 weeks or less. This is the same step-by-step guide that I used to build and grow two successful blogs. But before I get ahead of myself…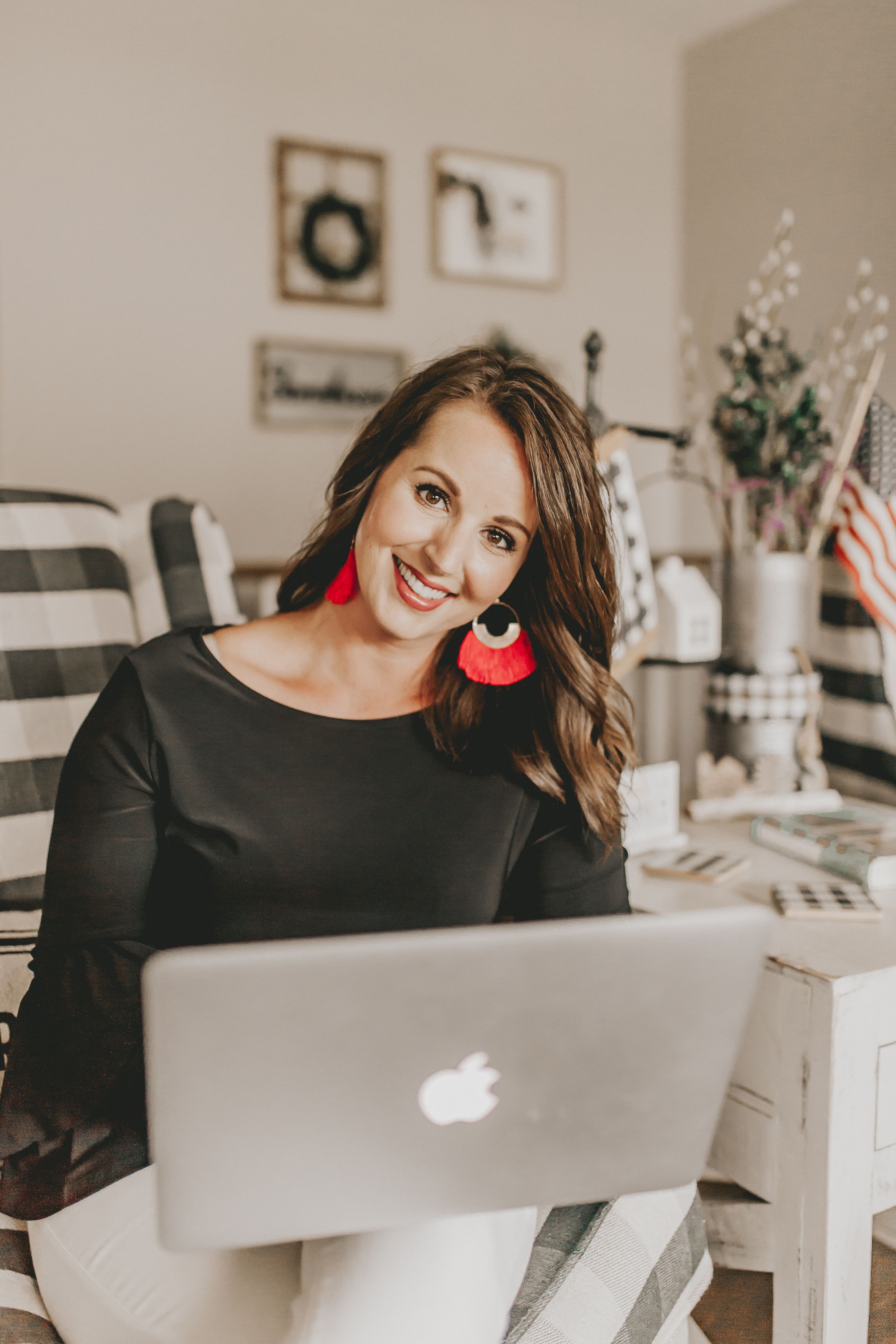 Hey there - my name's Kate! I'm the founder of two successful blogs, a wife, and a mom of two.

I started blogging as a way to make my life easier - I had always been passionate about cooking (specifically cooking easy, family-friendly meals), and when friends asked me for recipes, I figured started a blog would be the easiest way to share my information.
Little did I know that my little recipe blog would soon grow to 100,000 monthly pageviews!
You see - my recipe blog, Mom's Cravings, wasn't the first blog I ever created.
In fact, the first blog I had was called Coupon Cravings - a blog dedicated to helping my readers find deals and savings on all things kitchen, family, home, beauty, women's & kid's clothing and more.
But I always loved sharing my favorite recipes too. And after six years of running CouponCravings.com I knew it was time to start a "part time" blog of just recipes.
But this little recipe blog took off faster than I could have imagined! All because I picked a very specific niche. (You see, when you're just starting a blog, it is a good idea to "niche down" at least a little bit. This will help you carve out an area of expertise, and brand yourself as an expert on that topic).
And after just 3 years of growing my recipe blog, now:
I work from home full-time
I make between $6K and $20K each month from my blog (depending on the season)
I am able to spend as much time as I want with my family and two kids. And when my mom got sick, I was able to take several months "off" to be there when she needed me.
I love sharing my passion for easy cooking with others, and I love helping other motivated individuals find their path to do the same thing
But growing my recipe blog wasn't all sunshine and rainbows - I made a LOT of mistakes when I was first building Mom's Cravings! Even though I had been running another blog for over 5 years, starting a recipe-specific blog is a very unique undertaking. There are strategies that work well for lifestyle blogs or couponing blogs that just don't translate to recipe blogs (and vice versa!)
But I learned from those mistakes, and I learned strategies that WORKED - to create consistent revenue, connect with a hungry community, and be able to make a living from blogging about one of my favorite topics.
And after a while (and many, many inquiries from my friends and fellow bloggers), I realized it was time for me to translate those strategies (and those mistakes!) into a course that can help others grow THEIR profitable recipe blogs….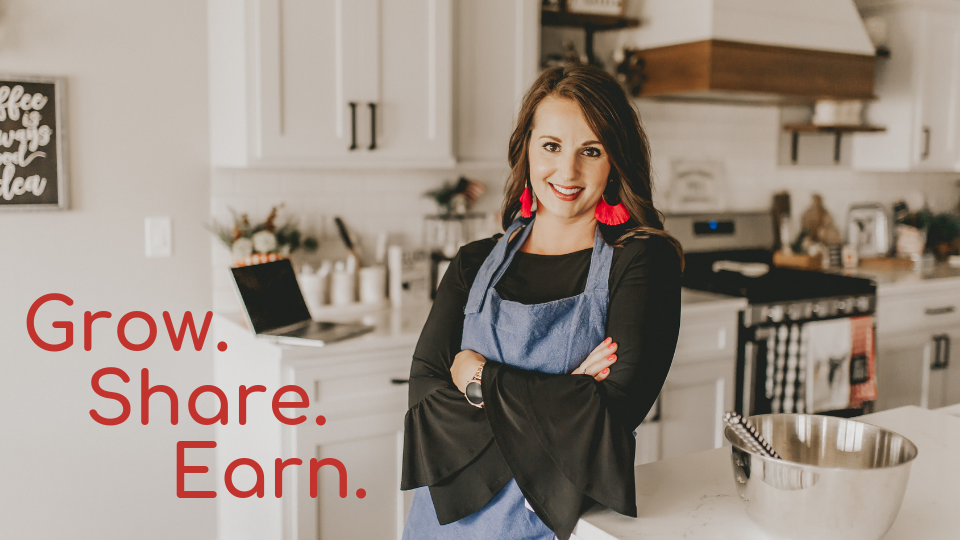 INTRODUCING: Grow. Share. Earn
How to Start & Make Money From a Recipe Blog in 6 Weeks or Less
In my brand new course, "Grow. Share. Earn.", I'm giving you ALL the recipe blog realness (and none of the fluff) to help YOU create a profitable recipe blog in 6 weeks or less.
I'm taking you through a three-part system: from how to set up a blog (maybe you already have that part done!) to how to promote your blog posts, and how you can make money from a blog. I've been doing this for 8 years and am pretty darn good at it, if I do say so myself.
Here's just a glimpse of what you will learn in "Grow. Share. Earn.":
12 ways you can monetize your blog - this week!
My favorite ad networks that you can sign up for
6 free affiliate networks that you can sign up for right now (these are the same networks I used to bring in $1-3K in revenue each month)
Exactly how to link to an Amazon product on your blog and earn money from its sales
How to get a free product for review (I'm pretty much an expert at this!)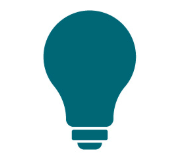 And whether you're starting from scratch, or have been toying around with a blog of your own for a while. I've got you covered on both technical setup and content creation. I'll also share with you:
How to find your specific blog niche - one that you are passionate about
The exact technical setup I use for my blog - and how to get your blog up and LIVE in less than 3 days
My list of go-to Wordpress plugins that help to cut my daily blogging time in HALF!
My perfect blog post checklist - this will especially come in handy if you think that your job is done once you hit "publish" on a blog post (spoiler alert - all the revenue happens in the actions you take AFTER you hit "publish!")
How to stay consistent in publishing with the help of my go-to editorial calendar - ready for you to copy and use for yourself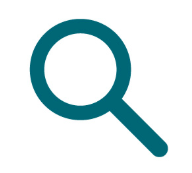 And with blogs, I'll be honest - it's ALL about Pinterest. Pinterest has been a huge part of my blog's success, and it will be for you too! Here's what you'll learn about Pinterest in Grow. Share. Earn.:
How to find long tail keywords on Pinterest to triple your traffic
How to do SEO for Pinterest - because Pinterest isn't a social media platform, it's a search engine!
Top 10 Tailwind Tribes to join to promote your blog like gangbusters (and if you don't know what Tailwind is - don't worry, I have a whole lecture devoted to how to use it, and how useful it can be in my course!)
How to take awesome recipe post pictures to make your Pins pop!
I'll also be including some of my favorite personal strategies and experiences, including
CASE STUDY: the Recipe post that made me $16,800 in 1 month
How to make a post go viral on Facebook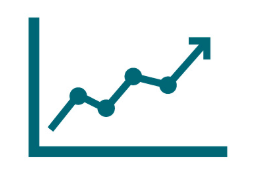 And if you're interested in growing your email list (if you're not, you should be!), I've got that loaded up for you too. In the last section of Grow. Share. Earn., you'll learn all about how to build a list and create automated email funnels to monetize your blog on autopilot. I'll be sharing:
My tips for building your list consistently and quickly - including my most successful lead magnets (or free offers) ever
My favorite email platforms and tools
How to set up a newsletter to build a connection with your audience (and prime them to buy)
How to find a product that you can sell on your blog (because you 100% have something that you can sell - it's just a matter of finding out what it is!)
And Yes... There Are Bonuses!
And if that wasn't enough stuff, I'm also including a couple limited time bonuses, which have a value of over $300.
Bluehost Introductory Offer ($100 in value) - Set up your blog hosting at a serious discount
One free 1:1 consulting call with me ($200 value) at the start of the course to help YOU lock down your niche - And only available to my Beta Students! (See below…)
Whether you want to make a little bit of money, or a LOT of money from your blog, Grow. Share. Earn. will help you do it.
And speaking of money… I know what you're thinking.
"Yeah, yeah Kate - this all sounds AWESOME. But how much does it cost?"
I'll be straight with you: the total value of this course, and all the templates, content, and video tutorials is $997.
But I'm not going to ask you to pay $997 today - because I want this course to be accessible to you - and to all the busy, multi-tasking mamas and aspiring entrepreneurs out there, who are ready to start their profitable blog, but can't spend $997 right now to do so.
Instead, your investment today is just:
̶$̶̶9̶̶9̶̶7̶ $197
But I'll level with you: this course is new, and I want to make sure it's absolutely perfect - so I'm looking for 15-20 "Beta Bloggers" to enroll in this course at the discounted Beta rate… with the promise that you will provide me HONEST feedback along the way. I give you the discounted rate, you give me feedback - deal?
And that Beta Blogger price (for the first 15-20 bloggers who enroll) is just:
̶$̶̶9̶̶9̶̶7̶ $197!
So, what are you waiting for? Grab one of the 15 Beta Blogger spots right here!
Frequently Asked Questions
When does the course start and finish?
The course starts now and never ends! It is a completely self-paced online course - you decide when you start and when you finish.
How long do I have access to the course?
How does lifetime access sound? After enrolling, you have unlimited access to this course for as long as you like - across any and all devices you own.
What if I am unhappy with the course?
We would never want you to be unhappy! If you are unsatisfied with your purchase, contact us in the first 30 days and we will give you a full refund.
Time is money, friend! And if you've made it this far - I know you're ready for this new adventure in your life.

I know you're ready to start a money-making, passion-fueled blog.
And if you're not happy? You can return your course for a full refund within 30 days - and we'll still be friends. I promise!
So if you're ready to start YOUR profitable food blog, and say YES to a new life of extra income, and a sense of freedom and excitement - let's do it together!
I'll see you on the inside -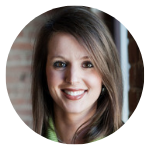 Kate
Mom of 2, Full-Time Blogger &
Creator of Mom's Cravings & Coupon Cravings