Finally, a meal planning process that makes dinner time more comfortable.
The truth is this:
"Children who participate in family dinners experience greater self-esteem, have higher resilience (an ability to bounce back from life's setbacks) and a lower risk of depression. These children also experience increased academic performance in the classroom."

- activekids.com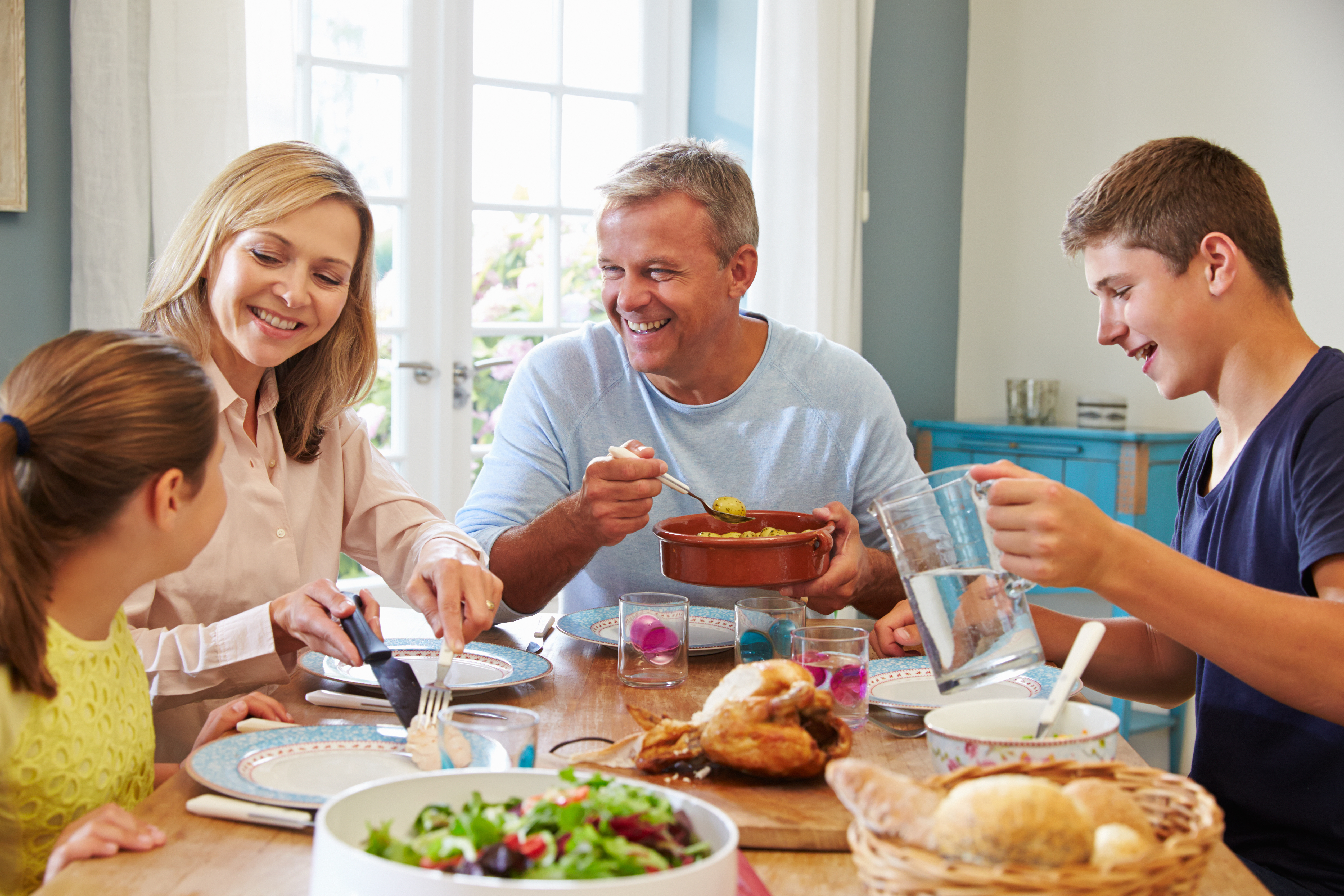 Look, I've been there.
No time to plan meals, make dinners, and a lack of ideas for dinners that my picky eaters would enjoy.

Too many things to do, with a list that just kept growing.
The poor food choices taking a toll on our bodies.
Feelings of inadequacy as a mom and disconnection from my family.
Spending so much money on food ... but no items that actually became meals.
Something had to give.
Introducing Taking Dinner Time Back
Solving the problem of chaos and overwhelm at the dinner table so you can experience more fulfilling dinners with your family.
I bet that at least one of these resonates with you:
You have the best intentions of making dinner but

run out of time

, so it's frozen pizza or sandwiches again ...
Finding the time to meal plan falls off the to-do list ... again -

back to the drive thru

Making your third trip to the grocery store this week, and

overspending

as a result
Choosing options that

aren't the healthiest for your family

out of convenience
The dinner table

conversation is basically non-existent

because everyone is running in a different direction
In Taking Dinner Time Back You'll Discover:
The secret to having time to enjoy

meaningful conversation

with your family over dinner
Tangible steps you can take to

make meal planning more efficient

than you've ever known
How to seek out and find the meals you know your

family (and picky eaters!) will devour

How to make your meal planning list so that you spend way

less time at the grocery store

Make only

one trip to the grocery store

every 7-10 days, instead of five trips (and save BIG money

!)
What is Included in Taking Dinner Time Back:
FREE 70-page printable customized meal planner tailored to the Taking Dinner Time Back process ($60 value)
Interactive learning modules as well as made for you templates ($197 value)
Your own plug and play process for making a bulletproof grocery list ($47 value)
Interactive video on meal planning necessities, along with real life meal plan being made, stumping even the pickiest eaters ($89 value)
25 Dinner Conversation starters ($29 value)
BONUS! 101 Most Popular Chicken Dinner Recipes ($29 value)
BONUS! 101 Most Popular Beef Dinner Recipes ($29 value)
BONUS! 101 Most Popular Casserole Dinner Recipes ($29 value)
BONUS! 101 Most Popular Soup Recipes ($29 value)
My super secret way of having the most memorable family dinners every single night

(priceless)
"I needed a system that was easy - I work full time and have three kids under 12. Taking Dinner Time Back and my time with Kate was life changing for me!"
- Jessica, Wife and Mom to ages 12, 9 and 5
"Lifechanging. Life-changing. Life-chang-ing! I had to find something and like Kate: Something had to change. I now have meals planned for every night in advance and I actually love the grocery store. Unbelievable."
- Lisa, Full-time working Mom of two
"I'm a stay at home mom and you'd think that I'd have time to figurer out what's for dinner but I found myself always overwhelmed with what to make and in return I'd always end up with chicken nuggets.
Now I've got my plans in place and even the kids know what's for dinner for the week ahead! So glad I took dinner time back! "

- Candace, Stay-at-Home mom and Wife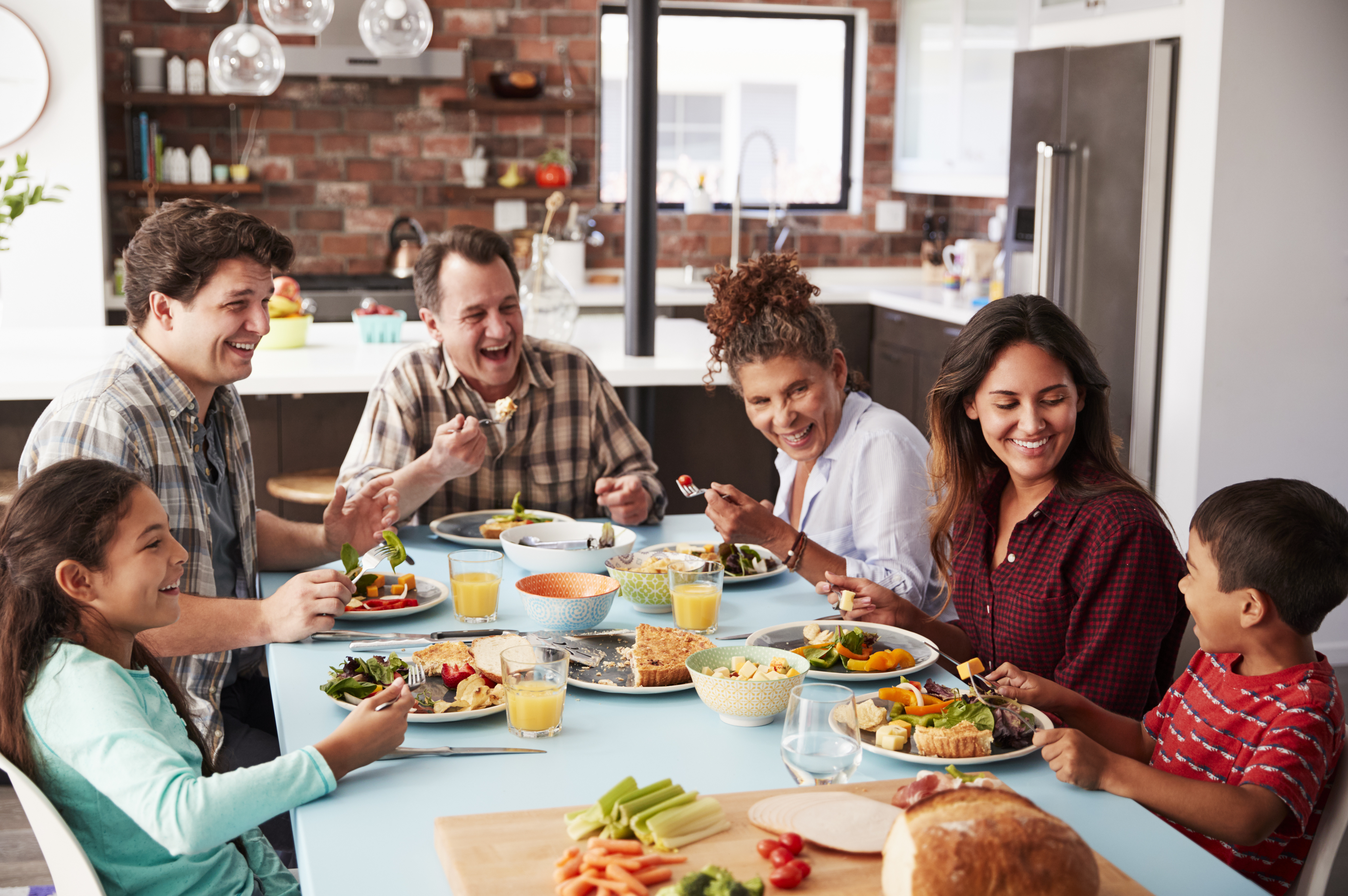 You know that chaotic dinners are no fun.
You desire healthier, more well thought out meals for your family.

You want meals that you're confident your picky eaters will enjoy.
And, most of all, you want to foster an open and honest line of communication with your kids for years to come.
---
You likely know that having a proven, systemized process is the best way to a fulfilling dinner hour with your family.
I want to give you the free time to connect on a deeper level with your kids before they leave the nest - so that when they get into the adolescent years they open up to you, confide in you and feel comfortable sharing their biggest secrets and concerns with you.
You know that starting these habits and traditions now is imperative for long term success for everyone in your household.
Fast forward 9 years ...
I have a proven systemized process in place where I can do my meal planning, shop AND have SUPER valuable dinner conversation with our family.
And, actually sitting down to eat happens for the entire family.
Nothing has changed, except for the implementation of the processes that I've outlined in Taking Back Dinner Time (oh, and we're all a heck of a lot happier!)
I still work full time (and then some) but having these proven systems in place has given our family calm, relaxing and fulfilling dinners that my entire family (and even the kids' friends) love.
And, the bonus is that I only go to the grocery store once every 7-10 days (and no more than that!)
Our dinner hour is fun, light and there is so much meaningful conversation!
And, in case you didn't know (but I bet you did) ...

In 2006, anonymous surveys were distributed to 99,462 sixth to 12th grade students from public and alternative schools in 213 cities and 25 states across the United States.



Consistent inverse relationships were found between the frequency of family dinners and all high-risk behaviors measured (i.e., substance use, sexual activity, depression/suicide, antisocial behaviors, violence, school problems, binge eating/purging, and excessive weight loss.
- Journal of Adolescent Health
That was OVER ten years ago and with very limited access to social media ...

What you'll see after Taking Dinner Time Back:
Calm

around dinner time
More

relaxed and fulfilled

in your life as a whole
Kids opening up on their own with

meaningful conversation

Spending less time (and money!) at the grocery store
Less anxiety in your week -

no more worrying

about what's going to be for dinner (and lunch ... and breakfast)

Proven systems

you can seamlessly implement in your life
Join me in taking your dinner time back - Now is the time and this is the place for you.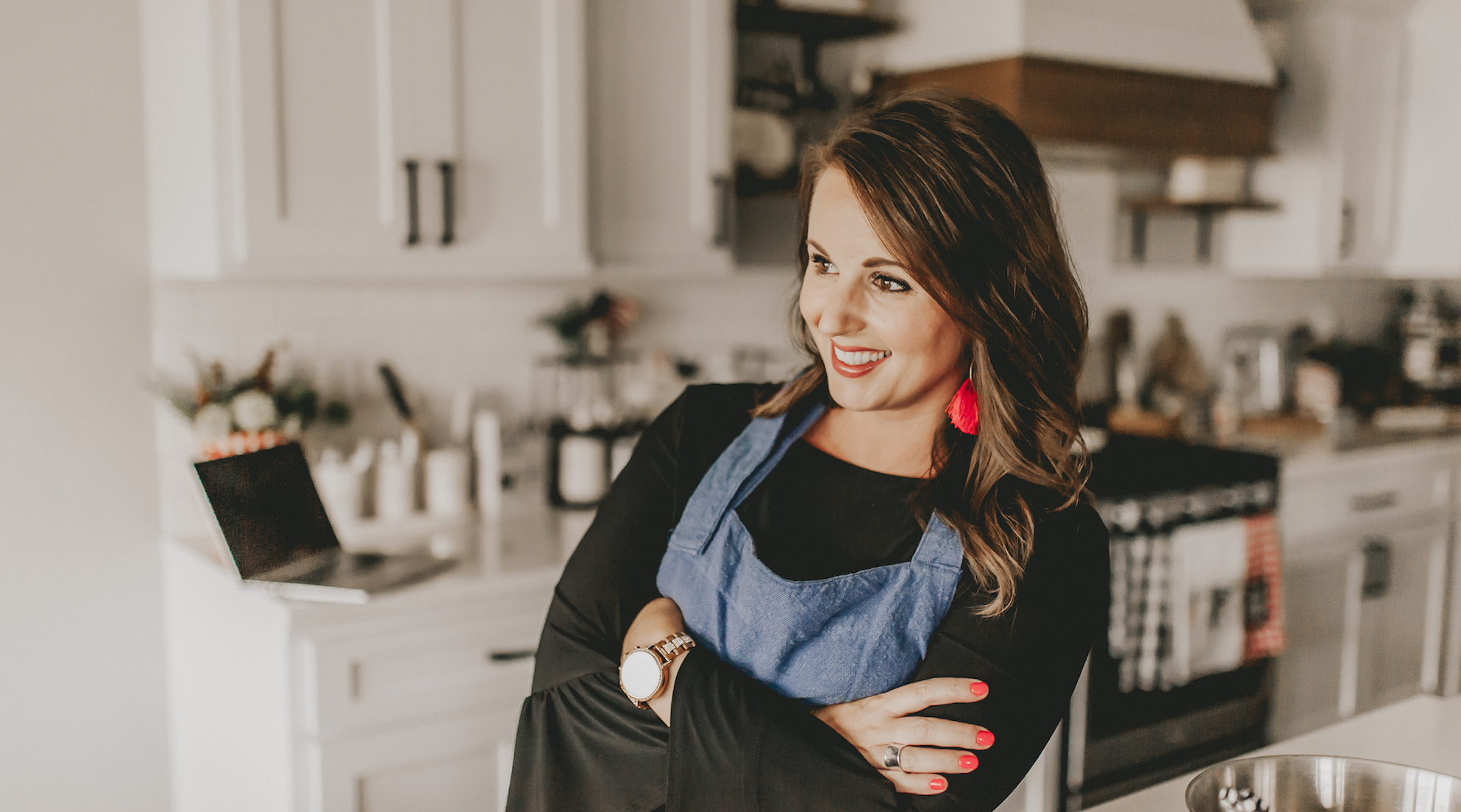 Hi, I'm Kate.
I am a Midwest mom of two (12 & 8), wife to a banker and avid fan of food, coffee, planning (well, obviously!) and pajamas.
I enjoy teaching people, crafting new recipes, reading new (to me) books, learning and going to the beach with my family.
As I mentioned above, before I worked online blogging I was in corporate positions - mostly in recruiting and marketing.
The blogs that I author are CouponCravings.com and MomsCravings.com.
If you have any questions, or just want to say 'hi', please reach out! I'm just on the other side of this computer!
My email address is [email protected]
Taking action now is going to be the best decision you make for the long-term health of your family, I have no doubt.
Frequently Asked Questions
When does the course start and finish?
The course starts now and never ends! It is a completely self-paced online course, with the BETA course content rolling out every few days - you decide when you start and when you finish.
How long do I have access to the course?
How does lifetime access sound? After enrolling, you have unlimited access to this course for as long as you like - across any and all devices you own.
What if I am unhappy with the course?
We would never want you to be unhappy! If you are unsatisfied with your purchase, contact us in the first 90 days and we will give you a full refund.
This course is not for:
Those who don't want to change their ways

Those who want to eat out every night

Those who are gone more than four nights per week